Working in a clinical setting brings many challenges which put one's integrity and morals through a test. You can easily find yourself crossing lines you never thought you would because of different circumstances. The biggest test however is anchoring yourself in the face of those challenges and not compromising your integrity. Integrity as the quality of being honest and having strong moral principles (Getzler, 2007).  It is easy to assume that our integrity is only tested in big ways like not abusing whatever authority we might have over our colleagues or knowing that sexually harassing a person is not only unacceptable but it could even go as far as costing you your job but it is also the things that could be easily viewed as not important or small like honesty and always choosing to do the right thing even when choosing to do wrong would be easier and even beneficial to you.
I have always perceived health care professionals as honest and compassionate people, people who always do what is right, even when nobody is looking. This perception slowly changed as I learned that some health professionals are involved in medical scheme frauds.
Healthcare fraud is white-collar crime involving the filing of dishonest healthcare claims in order to achieve a profit. The term "white-collar crime" was created at an American Sociological Association lecture in 1939 by guest lecturer, Dr E Sutherland. He defined the term as a "crime committed by a person of respectability and high social status in the course of his occupation".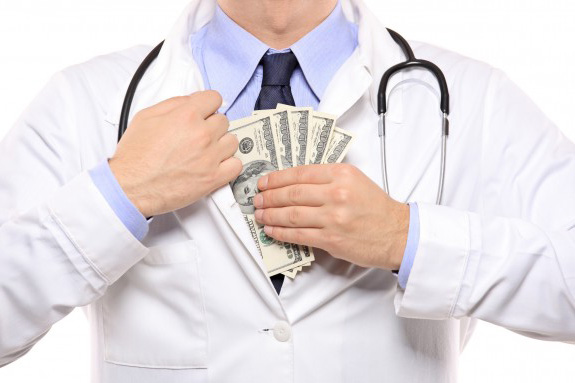 I overhead a person in the taxi one time talking about wanting to go to a doctor for a fraudulent sick note that she would buy from some doctor in Khayelitsha and use it to get a day off work. The person went on to mention how easy it is for her to get one and how everyone is doing it. People getting these fraudulent sick notes has become such a norm that issuing them can be dismissed as not compromising one's integrity, just because it seems like harmless and small act and because "everyone is getting them or issuing them" but the truth is it is committing fraud.
Before now I have never asked myself the question of what I would do if I would ever find myself in the position of being tempted to do wrong to help a family member or to gain financially or to get myself out of whatever predicament I would be in that requires me to go against my morals and against the ethics of my profession and after reading extensively about the consequences people have had to bare for doing wrong at the workplace, consequences which were as severe as job loss for some I have decided nothing is worth risking my career over.
The majority health care professionals continue to practice their profession with integrity and professionalism, but the number of fraudsters is increasing. Ethics and moral reasoning can only help to a point. There will always be a small percentage of individuals who while being fully aware of the difference between ethical conduct and misconduct, will opt for the latter. Healthcare fraud is not a victim-less crime. Therefore, healthcare professionals must inform on colleagues who practice it.
References
Getzler, L. S. (2007). Work and integrity. Journal of Continuing Education in the Health Professions, 27(3), 193. doi:10.1002/chp.126
Ogunbanjo, G. A., & Knapp van Bogaert, D. (2014). Ethics in health care: healthcare fraud.Official Journal of South African Academy of Family Physicians, 56(1), 10-13. Retrieved from http://www.safpj.co.za/index.php/safpj/article/view/4028